Help Us Preserve our California Coastline
The Care For Our Coast campaign raises much-needed funds for beach clean-up, dune restoration, recycling and maintenance efforts along the California coastline.
The campaign benefits some of the busiest beaches in our country* — and some of our favorite places to relax and enjoy the awesome beauty of the California Coast. These beaches provide refuge for humans and animals alike, and your donation can help to preserve and protect them for our enjoyment now and in the future.
Care For Our Coast funds projects that state parks can't address without support from the private sector. Please make a $1 or $5, tax-deductible donation to support our local beaches today!
View these recent videos:
Care For Our Coast Commercial from Stater Bros. Markets Earth Day Event at Huntington State Beach
* Los Angeles, San Diego and Orange county beaches, including Huntington Beach, Carlsbad State Beach, Bolsa Chica State Beach, San Onofre State Beach, and Malibu Lagoon State Beach.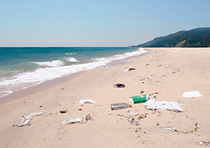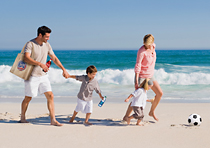 Litter on our beaches is not only unsightly, but it can also get into the water endangering marine wildlife. Our beaches need your help to stay healthy.

Learn More